No cowboy's ensemble is ever fully complete without a cowboy hat, or so the saying goes in the West. With an array of hues, designs, and materials to choose from, our collection ensures you'll find the perfect finishing touch to your Western outfit.
SHOP COWBOY HATS
Western Apparel Store
At Western Cowboy, we share your passion for traditional American fashion. If you're looking to enhance your wardrobe with authentic Western clothing and cowboy accessories, echoing the spirit of the Land of the Free, you've come to the right place.
No cowboy attire is genuinely complete without a robust Western belt cinching the look together. Browse through our extensive and diverse collection, and you'll find the belt that flawlessly encapsulates your unique style and character.
SHOP WESTERN BELTS
HOW TO DRESS WESTERN?
LEARN MORE

Since the 1800s, American western culture has placed a high value on cowboy wear. The Wild West, which is regarded as the heyday of cowboys, was the birthplace of western style. Indeed, cowboys, ranchers, and outlaws are what define this era. Over the years, the

Western Outfit

has evolved, moving from practical to formal.

Whether you're a man or a woman, there's a lot of room to play with your style if you want to dress like an authentic cowgirl or a real cowboy. The Cowboy Hat is one of the most iconic accessories of the western style, and is therefore perhaps the most complicated piece to wear on a daily basis. Indeed, a cowboy hat is never a casual or basic item unless you live in Texas or Mexico

The

Western Belt

with a large buckle isn't always the simplest to incorporate into an everyday outfit. For you ladies, on a great flowing dress, though, it will draw attention to your waist. It will also provide a very fashionable touch of originality to a basic pair of jeans when paired with a classic jacket. You guys may easily add a touch of flair and style to any plain outfit.


Finally, you can add western-inspired accessories to your attire for a final touch. Without ignoring the bandana or the western jacket, I'm referring to the Bolo Tie. You get access to any model, which you may enjoy wearing with any classic ensemble!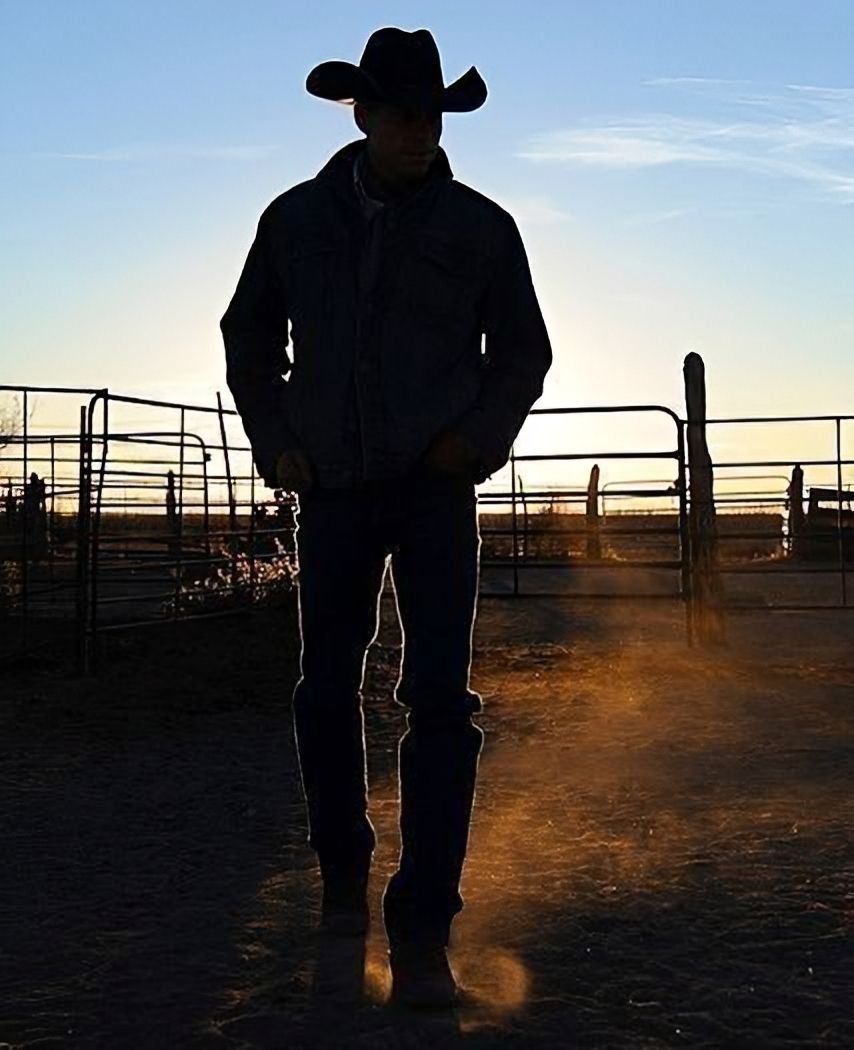 Modern Casual Cowboy Outfit
Even though the Wild West has been over for a while now, these western clothes have continued to inspire fashion until today.
In the United States of course, the western style is worn every day in many countryside states. But the western style has also taken over the street and the fashion magazines.
At country music festivals, it's normal to have a lot of fun with your outfit, but to go to work or shopping, it's sometimes necessary to play it a little more discreet. Let's see how you can wear the cowboy look everyday!
WESTERN COWBOY ACCESSORIES
LEARN MORE

The

Bolo Tie

stands out among them all. the well-known Texas or cowboy tie. Despite the fact that you might not be familiar with its name, you have probably already seen it in western films or even with legendary American musicians like Johnny Cash. Men and occasionally women will wrap a leather tie or short cord through a fancy clip and fasten it around the collar of their shirts. Like the rest of the western outfit, this one may be both understated and ostentatious.

If you don't feel comfortable with a bolo tie or a necklace, you can also dress up your neck with a bandana. Bandana that you can also attach to your belt if you find it too simple.

Of course, you can extend your cowboy appearance to your purse, just like you can with the western jacket! Again, bangs are and always will be a sensation. However, nothing stops you from selecting a classy

Western Leather Handbag

or even a vintage backpack.


You'll see that wearing Cowboy Accessories gives you the chance to express your personal style in an era when everyone is dressed similarly on the street. You can choose from a basic pair of western boots to a full-on cowboy style; you're most likely to find something that looks great on you.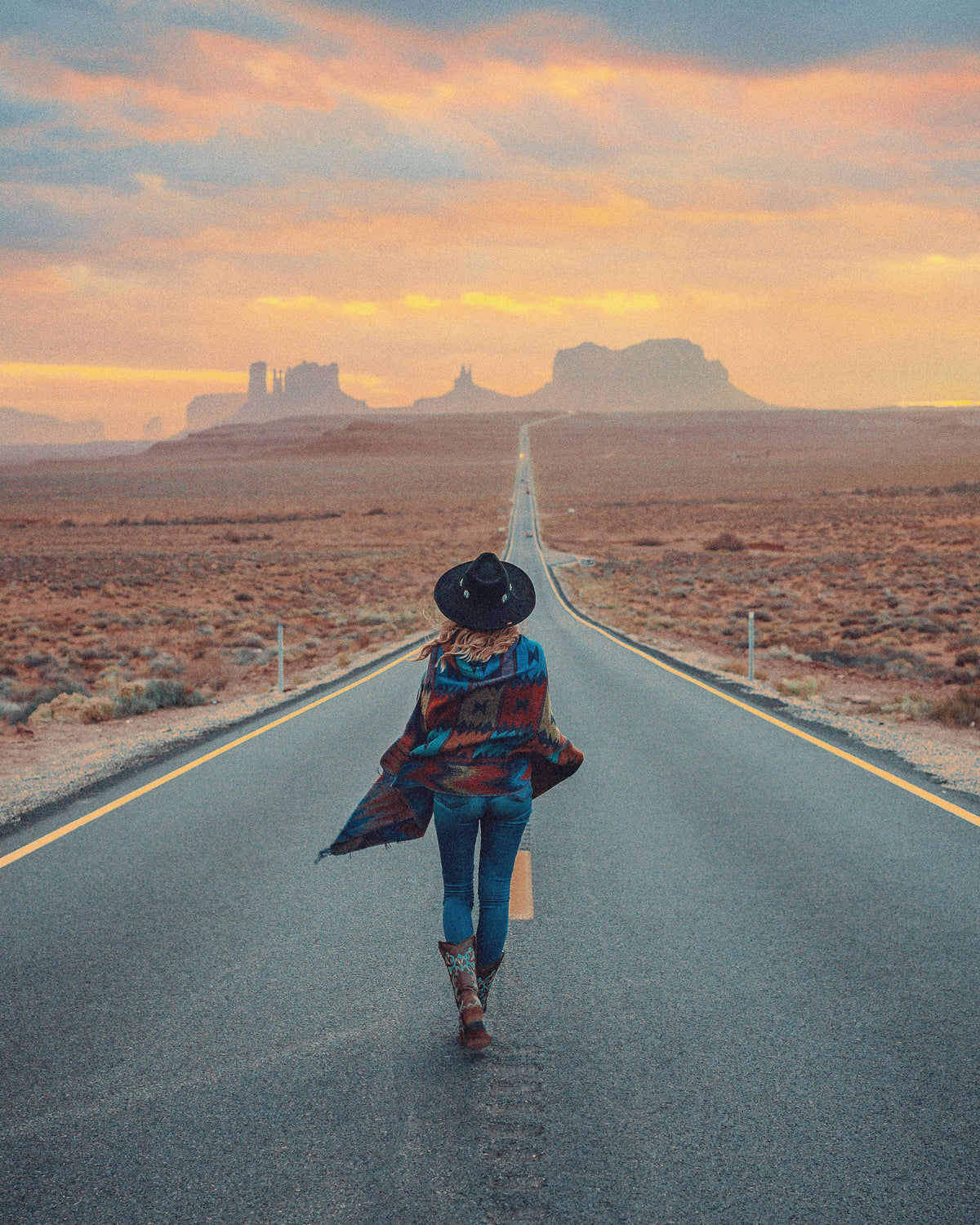 Cowboy World Apparel
Western Cowboy is the western store of choice for cowboy look lovers.

You will find a wide variety of products that appear to have been plucked right out of the Wild West here, all of which were inspired by traditional American culture.

You can get the highly desired clothes and accessories in one of our collections of cowboy hats, western belts, bolo ties, and much more. Create one-of-a-kind outfits or simply add a touch of western flair to your everyday clothes.

There is undoubtedly something for everyone at Western Cowboy! There is a strong possibility that you will find what you are searching for, regardless of whether you are a fan of more spectacular clothing with vivid colors and trendy designs or a cowboy purist from the glorious age of the Wild West.
COWGIRL LOOKS
LEARN MORE

The cowgirl has a

very unique Western style

. Of course, there are some rules to follow in order to achieve this aesthetic. Let's begin with the basics, your cowboy boots will likely be the most important piece of your western outfit. There are plenty of options available when it comes to cowboy boots. You can select tall boots like western riding boots, mid-calf boots like boots for country dancing, or very fashionable boots!

Your choice of cowboy hat will indicate what kind of cowgirl you are, just like your boot style! And it's almost equally important to having shoes. You can go for a really traditional hat like those worn by women in rural America. That means wool or leather, very simple, with a thin strap, and elegant lines. But if you want to look a little more like a country music superstar, you can choose a much flashier one, with colors, or with rhinestones.

Denim is an excellent place to start when it comes to the clothing itself while trying to get a Western style. Your beloved pair of well-tailored old jeans will work just fine if you want to appear like a true country cowgirl. It's simple to dress up in western attire without sacrificing comfort by donning a

nice plaid shirt

. Choose red or blue colors for a timeless appearance. You can chose with your eyes closed because cowgirls wear them for every occasion!


The best way to be an authentic cowgirl is to wear a charming cowboy belt to keep your pants in place and look stylish even in the countryside. A traditional leather belt can be enhanced with a slightly blinged out belt buckle, featuring western symbols, such as longhorns, horses or eagles.
Do we offer international shipping?
Yes, we ship in over 100 countries worlwide. Shipping costs will apply. Free shipping on all orders from North America & Europe.
When will I receive my order?
Our products ship within 2 to 5 business days + shipping is usually from 7 to 12 days.
Does Western Cowboy have a store near me?
For the moment, we are only availble online.
How do I cancel my order?
You can cancel your order up to 24 hours after you placed it by sending us an email with all your informations.
Our website is our catalog.